GEF IW:LEARN World Oceans Day 2021 Special Issue
On a grassy field, surrounded by wooden houses and overlooking the Torres Strait at the mouth of the Fly River, we were warmly welcomed by the Head of the of Kadawa village. Located just a short boat ride away from Daru Island, the village is one of the largest in the South Fly District of Western Province, where so many people depend on the sea for survival.
Papua New Guinea (PNG) is home to a vast maritime territory – about 10 per cent of the world's tuna is caught here. The waters surrounding Daru are not the country's most productive, but the villagers here have still been impacted by outsiders encroaching on their traditional fishing grounds. Implementing progressive and inclusive fisheries management for small-scale fishers remains a challenge here, due to limited capacity building at the local level.
Clouds shaded us from the high noon sun, while an ocean breeze helped sweep the heat away. Not long after we had set foot in the village, fishermen and women had begun to gather. On that day, 19 May 2021, we were accompanied by Rickson Lis, who is a representative from the National Fisheries Authority (NFA) of PNG. He is currently working to engage with stakeholders in the region and collect key information on fisheries and stakeholder capacity.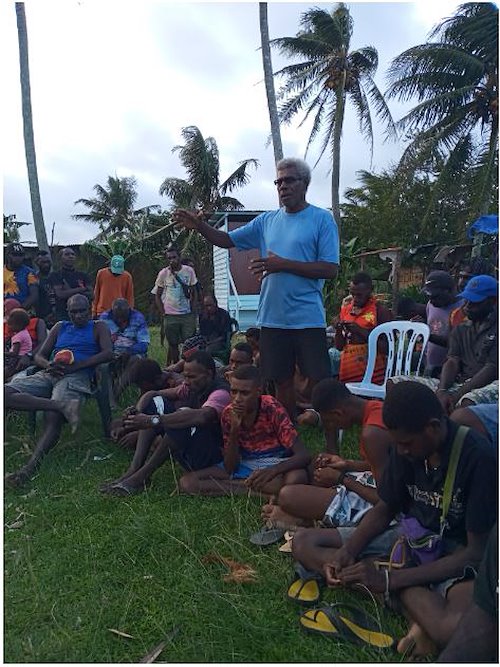 Read more here